Click our guides below for help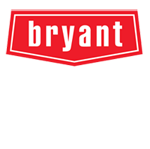 Financing Your Bryant Purchase

Credit For Comfort - Fortiva Retail Credit (Residential) & PEAC Solutions (Commercial)
Keeping your home comfortable is important for you and your family. But covering the costs of unexpected or planned HVAC repairs can be hard on your wallet. Financing can make improvements to your home affordable plus give you the freedom and flexibility to decide what HVAC job is right for you. Credit for Comfort isn't a bank or a lender, it's an application that brings multiple financing partners under one platform.
Competitive Rates - Choose from a wide range of competitive plans that fit both your customers' and your business needs.
Single Paperless Application - Forget about application paperwork. With Credit for Comfort the entire process is done online in minutes.
Live Application Status & Submission Alerts
Ongoing support - Our team will get you up and running fast and will support you every step of the way.
Integrated Prime & 2nd Look - Our waterfall feature gives you more chances to access affordable financing.
Available on Any Device - Credit for Comfort is a web application that can be accessed from any device. Use it in desktop, iOS or Android.
;

Wells Fargo Bank, N.A.
Wells Fargo Bank, N.A. offers several special options for financing your new product or service with approved credit. That way, you can invest in your home's comfort or respond to an unexpected heating and cooling need without breaking your budget.
With approved credit from Wells Fargo Bank, N.A., you'll enjoy:
Convenient monthly payments
Special financing terms
Easy online account management
Plus, by taking advantage of financing, you won't use up your existing funding sources, like a home equity line of credit, other credit card or bank account. They will still be available when you need them.
Please contact us to find out which financing options are available to you, or to learn about special financing promotions.
Apply Now

GreenSky
GreenSky Trade Credit, LLC ("GSTC") is a leading company in the consumer finance marketplace specializing in providing support services in the Home Improvement and Retail credit industries. Using the GreenSky® brand name, GSTC works with a network of federally insured, federal and state chartered bank partners who provide loans to customers of the merchants in our network across all 50 states. GSTC services the bank partners' portfolios through an exceptional loan servicing organization, which is SSAE 16 Type II compliant. GSTC's corporate headquarters are located in Atlanta, Georgia.
For years, GreenSky® programs have played a critical role in transforming small business and consumer credit, enabling more affordable and more pervasive access to financing. Our people, process and technology solutions that power our programs improve customers' lives.